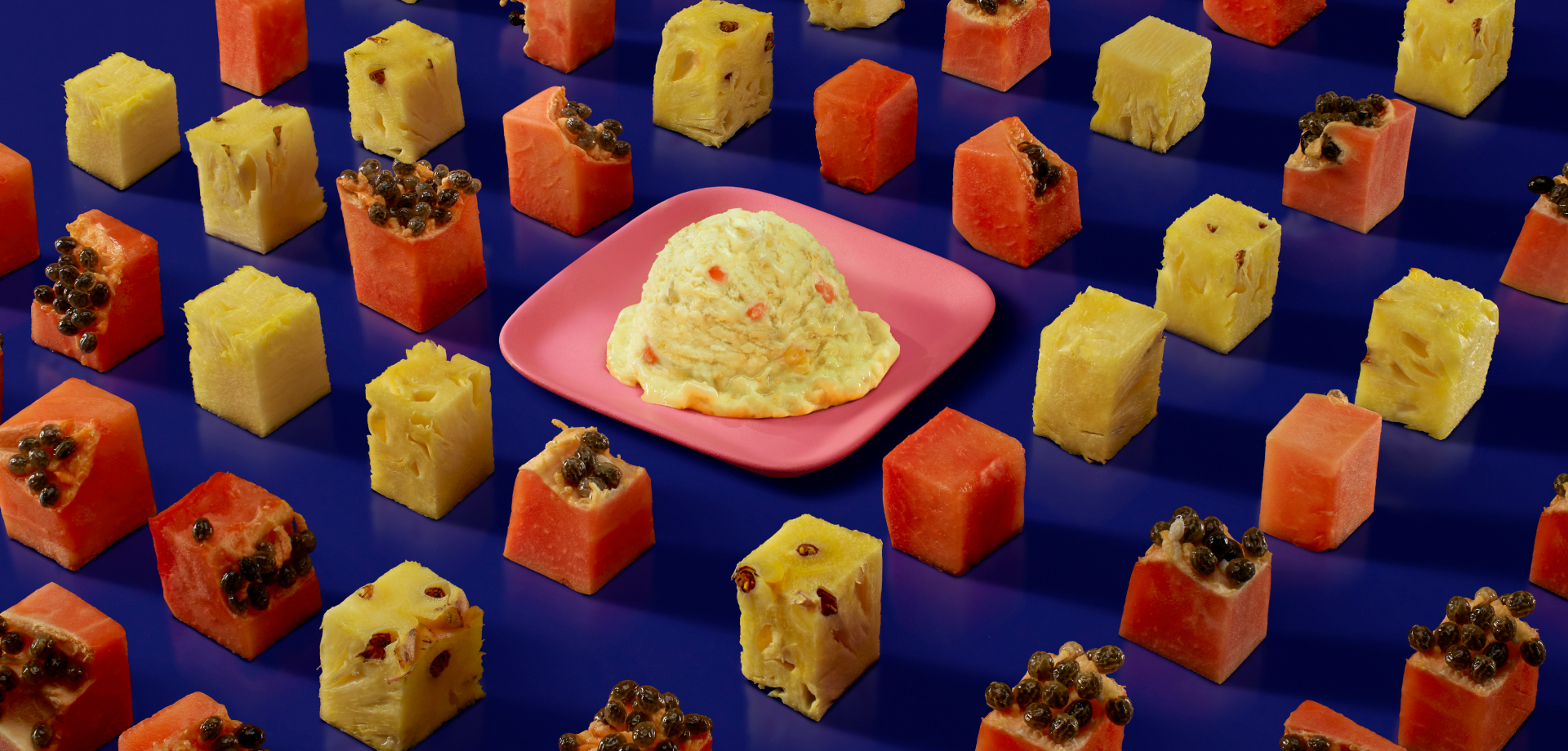 You are an original when you stay true to what you know. This is the philosophy that Naturals Ice cream has lived by since 1984. We started off in the fruit business even before we ventured into the ice cream business. This helped us gain an in-depth understanding of fruits which proved to be an advantage when we started making fruit ice creams. Even when we started innovating with various flavours, we chose to hone what we knew best and never really moved away from our true beginnings. Little wonder that fruit ice creams have become our specialty.

We are known for our truly original flavours. In a market full of artificial flavours, our ingredients do the talking. That's why our secret recipe will always be - our originality.
3 INGREDIENT
01

FRUITS
Fruit is in the DNA of Naturals ice cream. It's what makes our ice creams unique and original. We go to great lengths to source fresh fruits only from their most popular locations. Fruits that are freshly plucked from farms which eventually end up into freshly served scoops of delicious Naturals ice cream.
02

MILK
Milk is a key ingredient in ice cream. And the milk that goes into Naturals ice cream comes from the same vendor that we started doing business with, around three decades ago. This makes our ice creams rich, creamy and most importantly, consistent
03

SUGAR
We use pharma sugar, which is so fine and pure that it's certified to be used even in medicines. Because we make sure only the best makes its way into our scoops
ART OF MAKING ICE CREAM
Naturals ice cream is loved across the country. A cup of Naturals ice cream is usually devoured in no time at all. This is in stark contrast to the process that we follow to make our ice cream. It's slow and unhurried. The original taste of our ice creams is precisely due to the small batches in which they are made and the time we allow them to be created in. While we have continued to grow, we still make our ice creams with a lot of love, care and TIME. And originality of course!